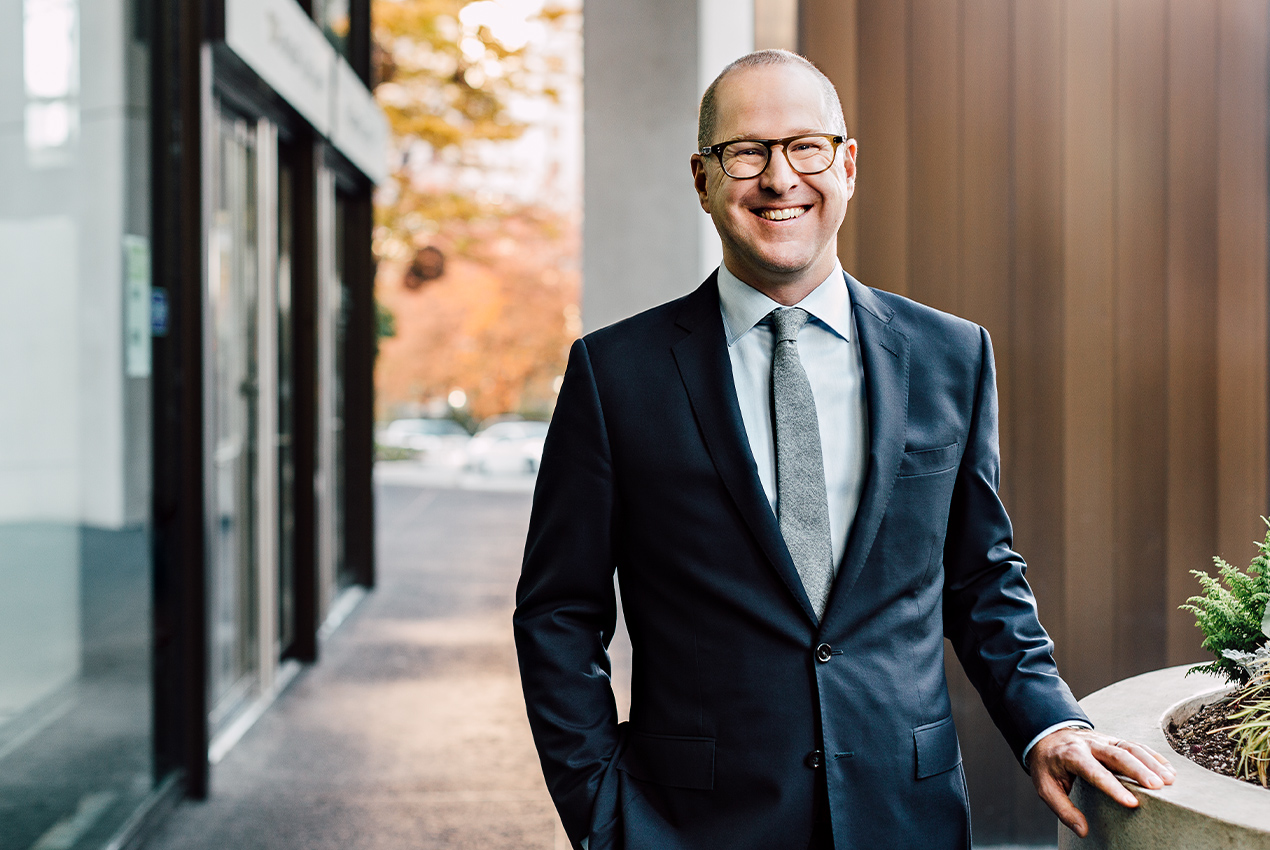 Trevor Zeck is a Partner in the firm's Vancouver office, bringing 20 years of communications and public affairs experience in both the private and public sectors. Trevor joined Longview as a partner in 2011, and has advised clients on a range of high profile, high stakes issues, including hostile and friendly M&A, proxy fights, litigation and regulatory matters. He also supports clients with complex and unusual disclosure and announcements, as well as ongoing investor communications and positioning.
Prior to Longview, Trevor spent almost a decade with the federal government in Ottawa with roles at the Privy Council Office and Industry Canada. He was also a member of the team supporting the work of the Competition Policy Review Panel, a group of five CEOs chaired by Red Wilson which issued an influential report on Canadian competitiveness and foreign investment policies. Trevor began his career in London, England at Ogilvy, a global public relations agency.
Trevor is a Director and committee chair at Family Services of Greater Vancouver, a prominent social services agency. He holds a BA in Communication Studies from the University of Calgary, and a Master of Arts from the Norman Paterson School of International Affairs (Carleton University).
Areas of Expertise
Corporate and Financial Communications
M&A
Reputation management
Government Relations
Issues Management & Stakeholder Relations